Joanne L. Pilon Psychotherapeutic Services is conveniently located in a quiet professional building within Yorkdale Shopping Mall. The glass doors of the lobby entrance are a short walk down the hallway from Yorkdale TTC Station on the Spadina Subway line nested between the Go Station and Tim Horton's coffee shop. There is reserved parking for One Yorkdale Place as well as ample general parking for Yorkdale Mall. The office has a large waiting room and the consultation room comfortably accommodates individuals, couples and families. This practice offers a humanistic, client-centered approach to psychotherapy. It is "All About you." I will work with you to help you reach your goals using the method that makes sense to you and your situation. Let us work together to create an authentic, meaningful experience.
Our Staff: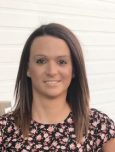 Denise Mariani, Registered Psychotherapist (Q)
I believe that the therapeutic relationship is the foundation of progress in treatment. By fostering trust, empathy and effective communication, I will meet you where you are and work with you to alter the negative dynamics in your life and promote change. My approach is dynamic. I strive to offer a safe, non-judgmental place where […]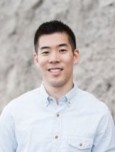 Michael Kang, Registered Psychotherapist
Michael Kang has a B.Sc. from York University, an M.Div. from McMaster, and will receive his Masters in Spiritual Care and Psychotherapy from Wilfred Laurier in May 2017. He is a Registered Psychotherapist of Ontario, qualified to provide counselling in a number of areas including self esteem, depression, anxiety and trauma. He specializes in providing […]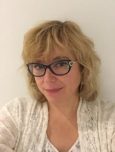 Joanne L. Pilon M.A. (Ed.) – Registered Psychotherapist
Ms. Joanne L. Pilon is a member of the College of Registered Psychotherapists of Ontario and the Ontario Association of Consultants, Counsellors, Psychometrists and Psychotherapists. She earned her Masters of Arts through Mount Saint Vincent University. Ms. Pilon's experiences includes providing assessments and psychotherapy to adults with a wide range of challenges such as depression, anxiety, and trauma as well as interpersonal and adjustment issues. As well, Ms. Pilon provides cognitive behavioural therapy services to individuals experiencing chronic pain as a result of involvement in a motor vehicle accident or work-related injury at LifeMark CARF-accredited comprehensive/interdisciplinary chronic pain rehabilitation program since 2008. She is also the owner and principal psychotherapist for Joanne L. Pilon Psychotherapeutic services and sees individuals, couples and families. Ms. Pilon is a certified provider for Homewood Human Health Solutions which is an international organization providing short‐term, problem‐focused therapy to employees and dependants of the organizations they serve. Homewood Human Solutions is an accredited EFAP under the Council of
Accreditation (www.coanet.org).